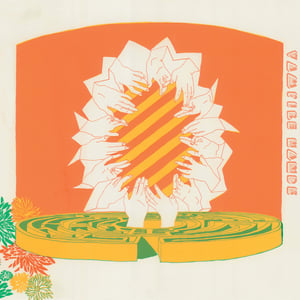 $

12.00
Vinyl comes with digital download card.
Side A
Statuette
No Fun
Heat Fire
Safe Word
Side B
Friendship RD
Cathedral Blues One
Cathedral Blues Two
Me & You Cherry Red
Mixed by: Neil Weir and Vampire Hands at Old Blackberry Way
Mastered by: Bruce Templeton at Magneto Mastering
Me & You Cherry Red is the forth release by Vampire Hands and the first with Modern Radio. Artwork is designed and screen printed by Dan Luedtke. These songs were recorded by the band in 2007 at Friendship RD. and features an alternate version of Statuette. Bryan Wilds plays sax on "Me & You Cherry Red."
(The CD version was originally self-released and then reissued with the bonus "Cuz It's A Beach Funeral" EP.)